Exams are really killing me now!!
one more paper to go !
>.< Dying!!
do you all miss me??? sorry i got no time to reply to previous comments :(
>.<
But let me do a really short post here heheheh!!
lol i know these trends are outdated but they looked amazing so i still wanna try these eyemakes!!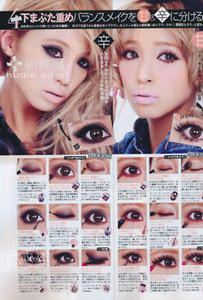 cant wait to try these makes after exams!!!
T~T
these are 2 songs i discovered recently!!
that is all byebye!!