HELLO!~
i am super excited to share with you all that jewelove lashes are finally in my country for sale!
OMG!~~~~~~~
Wees!~~~
As usual i like to venture into the normal drugstore and have a look as usual!
and my sis spotted this! and she asked to look !!!!!
i really could not believe my eyes back then!
my heart was beating really fast as i was overjoyed and excited! >.<
After a long wait like FINALLY!!
seee!!!!

ok so i finally decided to buy this one only!
Since i wanted this already since years back but no such luck! >.<
and this has the least qty left FYI hehheh
ok so after this i want to share another inspirational ulzzang with you all too!!
and she is ...
choi seo hee!!!!!!!!!
I am sharing about her because i feel that she is a very inspirational person telling us not guve up!
As she once used to be quite big size but she never gave up on improving herself and in the end she finally succeeded in becoming her pretty self today!!! :D
So i believe if she can do we can too then!! :D just have the same determination like her!
So here is all her ulzzang pics!!
So pretty and cute right???????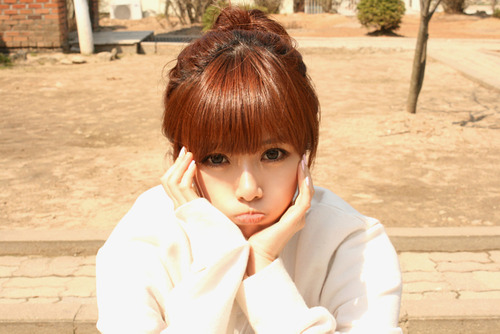 So let us all not give up on our becoming prettier day by day dreams ok??
Work hard and you will see the results one day like her!!! :D
next is a random pic !
which i adore the hat so much >.<
wish that i also own a hat like this!!
So that is all for now
till the next time yea!
Byebye<3333333333