Hello! Today i am gonna share with you all why i like ulzzangs more than gyaru now!
As much as i adore gyaru, but sticking on falsies is a bit too much for everyday look :((
and i am too lazy for that too...
since i need to get up really early each day for school too and i dont want ppl to comment that she is pretty because there is too much makeup on her face that is why!
And i dont want to freak ppl out with my makeup and makeupless face saying that i look so different out makeup :(((
as i often heard that remarks about my other girl friends... >.< that oh she is ugly without makeup
so i just want to keep my look simple and natural as possible :D
Ok so lets do a comparison with which i found this online a while ago..
And currently my favourite ulzzang for girl is
Hana reum song lee!!!!!!!
She is so cute and natural i must say!
So here are some of her pics!!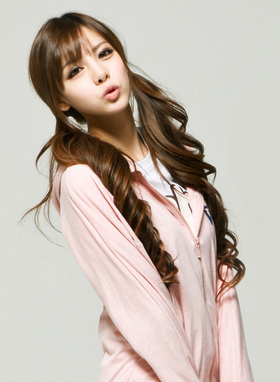 Omo!! she is so pretty and cute right??? i wanna do her inspired look for my daily look too!
Actually there are many other pretty and cute ulzzang out there too you search them online yourself too but for me i personally like her the most! <33333333
She is so so so adorable !! .Envy >.< in fact she inspired me to want to be an ulzzang wannabe now!! >.<
because less makeup does not mean you are uglier in any way!
so that is all for today! byebye<333333